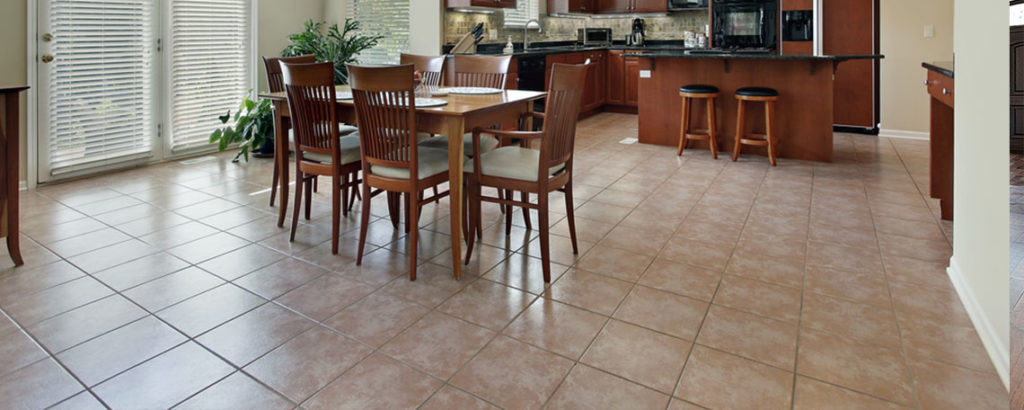 Tile flooring stands up to repeated spills and traffic, but all tile requires cleaning and sealing to maintain your investment.
All Surfaces extensively trained technicians are experienced in all types of residential and commercial tile flooring available today. Tile and grout cleaning takes more than the right cleaning agents and brushes. Grout is porous, so dirt, grime, and allergens become trapped beneath the surface.
All Surface's truck mounted industrial strength hot water extraction process utilizes heat, high pressure and vacuum to thoroughly lift and remove dirt, grime, oil and allergens that have been trapped in the pores of the grout leaving your tile restored and ready to use. All Surface's tile and grout cleaning is the perfect choice to restore your tile flooring to like new condition.
Grout Sealing
After we have restored the tile and grout to like-new condition; we offer a clear grout sealer that will seal the pores of the grout. The sealer allows for easier maintenance by the homeowner, making mopping and spill clean up easier by not allowing the grout to absorb moisture and stains.